Denise and Nadhiyr Move To Saugerties
Close to 5 years ago, we left New York City and moved to Stone Ridge, in the Hudson Valley, where we bought a quaint cape cod fixer-upper on an acre and a third, painted it bright blue and I spent happy hours gardening while Nadhiyr crafted his shekere's. Very soon - we started running out of space, and took the leap at the end of the summer of 2003 to buy a 150 year old farmhouse, barn and stables (also a fixer-upper) on five acres in nearby Saugerties.
Moving is always an adventure - and renovating old houses is quite an experience!
Here are a few "before" pictures: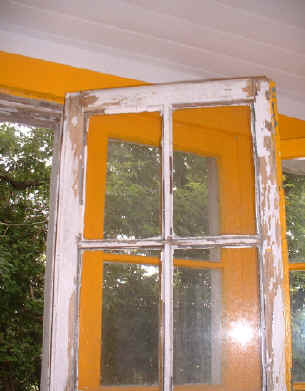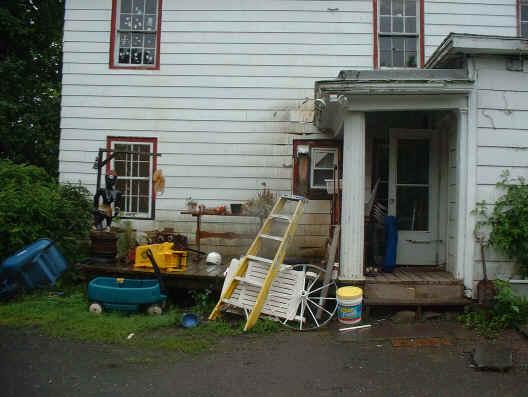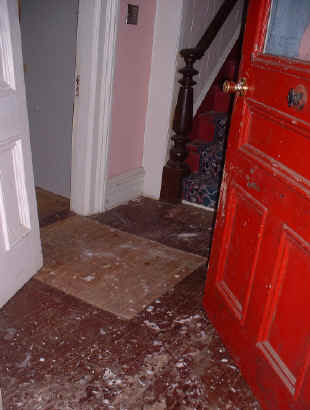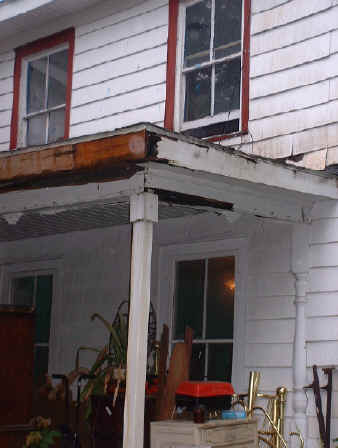 We will now have more space for our crafts, hobbies, my garden and library and Nadhiyr's workshop. We will be spending the next few years fixing it up with the help of family members and friends, and are excited to be in our new home.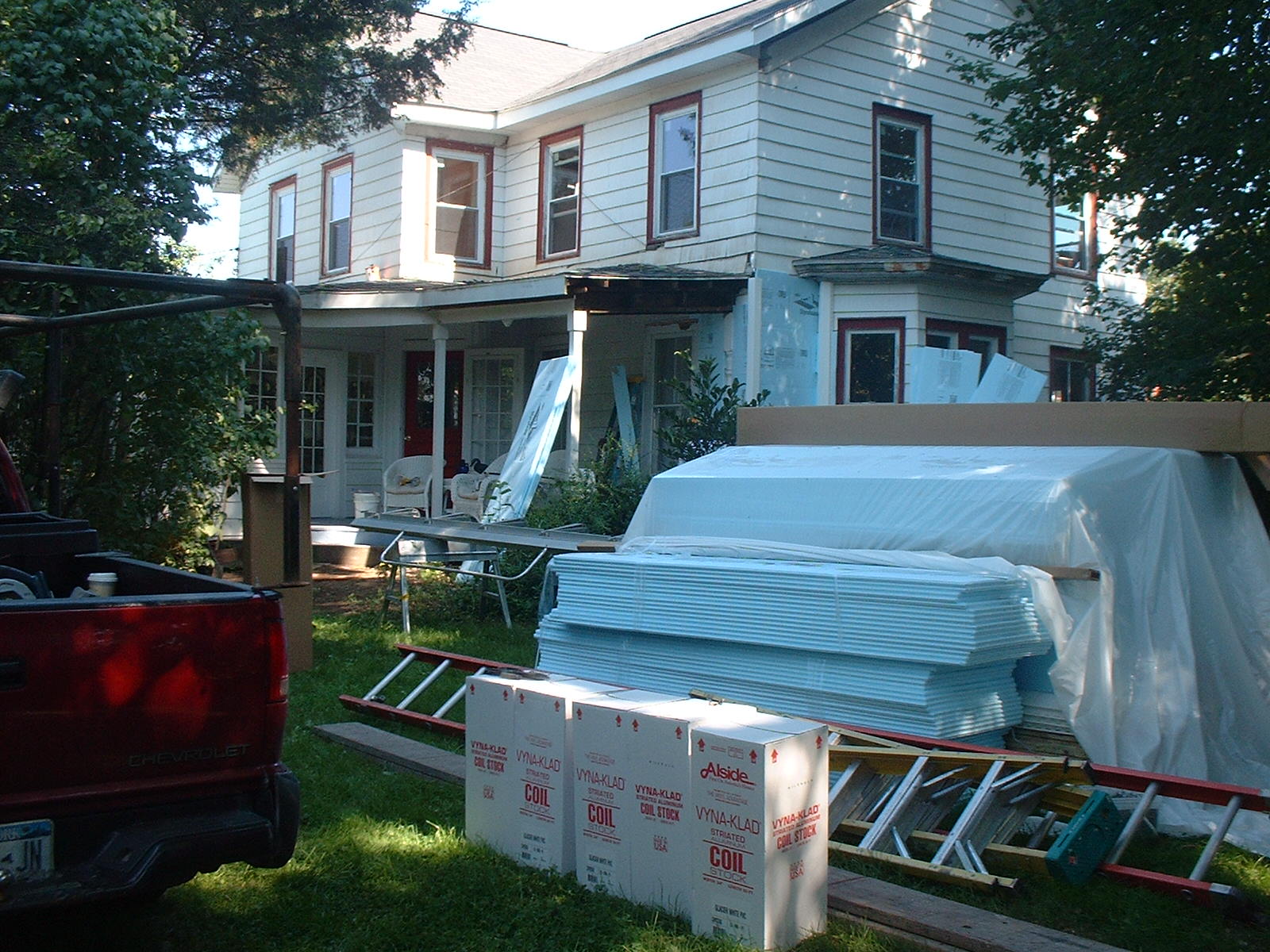 The new house - getting siding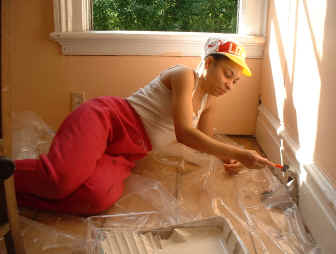 Nadhiyr's god-sister Donna helps paint Nestor and Miguel rebuild the porch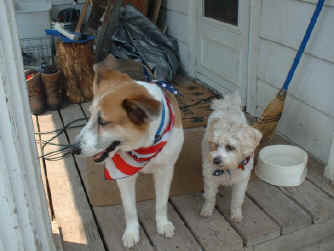 Maya and Obi inspect the new back porch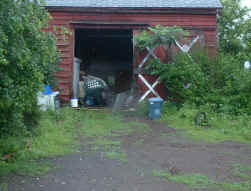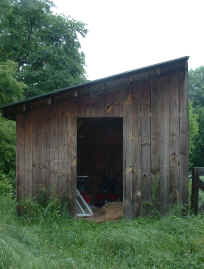 The stables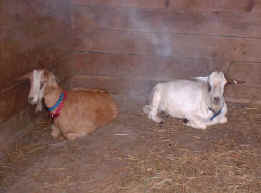 Fawn and Billy - our new goats - resting in their stable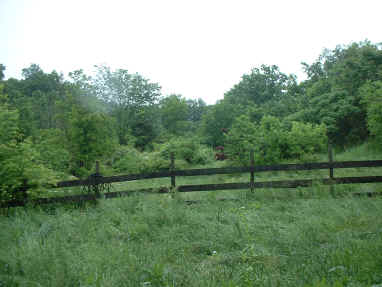 The Pasture - As soon as I can find a local farmer to come and plow - this pasture will become a rose garden.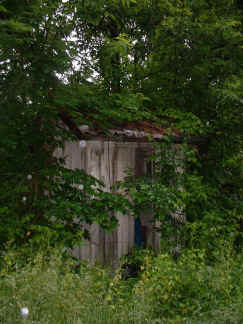 The Old Outhouse ( too bad it didn't work during the time we had to get new septic (A NIGHTMARE!!!)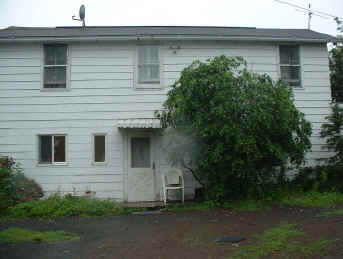 As we moved into fall, we completed putting in windows, built a new roof on the front porch, repaired leaking kitchen roof, put in a water system, heated the sunporch and second floor, put hardwood flooring into the living room and master bedroom, insulated the pantry, put in all new electrical wiring and back-up generators...and there's a lot more to do - but we can now call it "home" and the chaos of construction has ended - for now (more to come).
The siding and insulation on the house took forever to complete - got the last bit done 2 weeks before first big snowstorm of December 2003: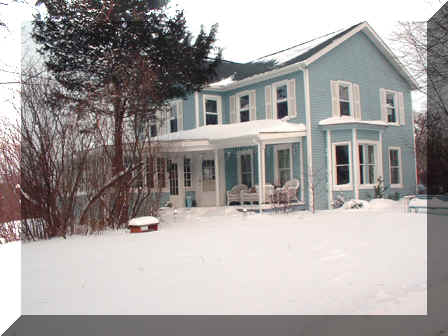 Now I'm sitting in front of the fireplace, leafing through gardening catalogs - getting my rose and seed orders together for spring. Just learned how to do winter sowing, through a group at GardenWeb and already have some seeds planted in jugs on the back porch. Can't wait to get started in the garden!